NCDA Facilitating Career Development Training
NCDA Facilitating Career Development Training provides individuals with relevant skills and knowledge to assist others in planning careers and obtaining meaningful work. Established in 1913, NCDA is the premier provider of professional development in the career field. With a nationwide system of instructors, NCDA has prepared over 25,000 Career Services Providers and Facilitators for inter/national certification. The links below and on the left will explain the program, the process, and identify instructors and training dates.

For questions or assistance please contact Mary Ann Powell.
Overview
---
Announcements
Register Now
FCD Instructor Webinar: FCD Syllabus/Assignments/Schedules Samples
April 25, 2019
2:00pm (Eastern); 1:00 pm (Central); 12:00 pm (Mountain); 11:00 am (Pacific)
Whether you are teaching your first FCD class or have been teaching for years, you will find value in this webinar. We have compiled a number of syllabi from veteran instructors and combined them to give you ideas for your syllabus.

We will introduce you to what should be on your syllabus from sample course descriptions, policies, competencies, and more. Most beneficial could be a discussion of attendance and grading policies and why they are so important to have in writing.

We will also introduce a generic assignment schedule which can be used to develop your curriculum and ensure your students learn what they need in order to cover all FCD competencies in the 120-hour course.


---
Brochures available:
NCDA Facilitating Career Development - Veterans Brochure
NCDA Facilitating Career Development - K-12 Brochure
Instructors: Please download a brochure and use for marketing your Facilitating Career Development Training Program. These brochures were developed by the NCDA Facilitating Career Development Advisory Council.
What is a Career Services Provider?
A Career Services Provider, formerly called a Career Development Facilitator, is a person who has completed the Facilitating Career Development Training Program (formerly called the Career Development Facilitator Training Program) and works in any career development setting or who incorporates career development information or skills in their work with students, adults, clients, employees, or the public. A Career Services Provider has received in-depth training in the areas of career development in the form of up to 120+ class/instructional hours, provided by a nationally trained and qualified instructor.
This title designates individuals working in a variety of career development settings. A Career Services Provider may serve as a career group facilitator, job search trainer, career resource center coordinator, career coach, career development case manager, intake interviewer, occupational and labor market information resource person, human resource career development coordinator, employment/placement specialist, or workforce development staff person.
The counseling profession has made great progress in defining professional counseling and career counseling. However, several professional groups recognized that many individuals who are currently providing career assistance are not professional counselors. The Facilitating Career Development training program was developed to provide standards, training specifications, and CCSP and GCDF credentialing opportunities for these career providers. The goal was to define and differentiate two levels of career practice.
What is a CCSP - Certified Career Services Provider?

The CCSP is one of the new credentials available through the NCDA Credentialing Commission. Individuals who have completed the NCDA Facilitating Career Development training program are eligible to apply for this competency-based credential. To learn more about this exciting credential and other new credentials available please visit www.ncdacredentialing.org
What is A Global Career Development Facilitator (GCDF)?
This is a credential that recognizes the education and experience of those working in career development occupations. GCDF candidates must have first successfully completed an approved training program, such as the ones offered through NCDA, and meet specific educational and experience requirements. Benefits of the GCDF credential include:
A National/portable Credential
A Marketable Certification
Professional Recognition
Clarification of Scope and Practice
For more information on the GCDF credential, please visit the Center for Credentialing and Education website. For a direct link to the CCE Credential Holder Directory, visit www.cce-global.org/Pub/SearchInfo.
Why Should I Consider Facilitating Career Development Training?
Facilitating Career Development training can enhance the skills and knowledge of individuals who work in any type of career development setting.
As a participant, you will receive training in each of the 12 career development competencies. Whether you take the class at home or in the classroom, the training includes hands-on and interactive teaching methods and opportunities to interact with colleagues from a variety of work settings. Since the course content covers 12 important competencies, there is plenty of opportunity to build skills and knowledge in areas that are new to you, as well as enhance and develop those that you use every day in your work.
What Will I Learn?
Career resources and labor market information
Career planning processes
Basic helping and facilitation skills
Career development models and theories
Informal and formal assessment approaches
Diversity and specific population needs
Development and maintenance of an effective career resource center
Training others and program promotion
Case management and referral skills
Ethical and scope-of-practice issues
Professional and resource portfolios
Cutting-edge job searching
and more . . .!
How Can I Get the Facilitating Career Development Training?
NCDA's Facilitating Career Development Training is available in two modes of delivery. Individuals can attend traditional face-to-face classroom training or participate in the eLearning mode of delivery. Most instructors conduct a hybrid course utilizing face-to-face instruction with some eLearning instruction. Facilitating Career Development instructors have an extensive background in career counseling or planning and all of the Career Development Competencies. In addition, they have worked, taught, or trained in a variety of settings. Please visit the Training Calendar for a list of Facilitating Career Development classes. If you are considering being an eLearning student, take this brief self-assessment.
---
---
---
Questions?
For questions or assistance with the Facilitating Career Development Program please contact the Program Director: Mary Ann Powell or phone (918) 663-7060.
Save
Save
Save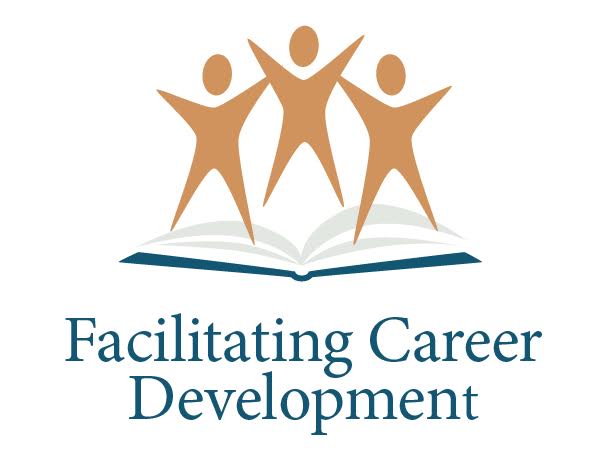 Facilitating Career Development